Based on the recent figures highlighted in the Global Atlas on Childhood Obesity, 158 million children between 5 and 19 years are living with obesity globally, a number that is predicted to increase to 254 million by 2025. The UK is no exception: by 2030, it is expected that 1,309,702 children between 5 and 19 years will be living with obesity, giving the country a 39% chance of meeting WHO 2025 target. Given the lack of positive results from existing interventions, new ways of addressing childhood obesity are urgently needed. For this reason, the STOP project is funding a fourth industry-led pilot project addressing childhood obesity from an innovative angle.
Shift is an award-winning innovation charity that develops new products and services to help tackle entrenched social issues that disproportionately impact low-income families. Youth obesity and the negative impact that the built and consumer environment plays in propagating unhealthy food choices in deprived urban areas is one of their top priority action areas.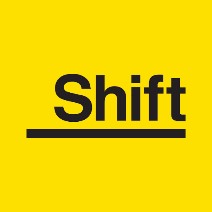 Recently, the organisation has focused its efforts on the inner-city boroughs of Lambeth and Southwark in London. Supported by Guys and St Thomas' Charity, Shift recently launched two new delivery-only takeaways in Lambeth and Southwark, Box Chicken and Peso, that provide affordable, appealing and healthy meals aiming to drive a reduction in overall calorie consumption amongst children from low income families. After working on delivering hot takeaway meals and in an attempt to respond to the COVID-19 crisis, Shift now seeks to develop a "cold-delivered" healthier ready-meal menu based on the calorie controlled recipes they've created for Box Chicken and Peso. Targeted towards low-income families aged between 20 and 39 with at least one child aged between 4 and 16 years old, Shift aims to build its new concept on three crucial elements derived from their previous work:
Low calorie, nutritionally balanced meals
Consumer proposition and brand that effectively attracts and converts their target audience
A price point that represents value for money for their target audience
Through their nutritionally balanced, calorie-controlled meals, delivered door-to-door and at an affordable price, Shift wants to enable low-income families to have access to culturally appropriate, sustainable and healthy meal options. The new cold-delivered meal concept takes on an innovative approach to challenge some of these barriers:
The meal and brand proposition will be designed to appeal to the specific purchasing preferences of their target audience
They aim to establish a subsidised pricing model that will reduce the price of their meals to under the price of hot-delivered takeaway and alternative delivered meal kit and ready meal offers
The meals can be ordered via mobile and are delivered directly to the consumer's door
Through their targeted approach, carefully designed menu options and maintaining a low price, the organisation specifically aims to target disadvantaged children and attempt to help them establish healthier eating practices.
For more information about Shift, visit https://shiftdesign.org/ or contact Alice Wilson alice.wilson@shiftdesign.org.