It is not uncommon for the views and positions of stakeholders involved in a project to differ. Nonetheless, given their unique expertise, their individual contribution shouldn't be undermined. Stakeholder engagement is a central component of the STOP project which was initiated with the organisation of a stakeholder dialogue. Participants had the opportunity to discuss topics, policies and measures related to childhood obesity. Stakeholders came from a variety of different backgrounds and together contributed to identifying policy solutions and reflect on the work of STOP.
Following this multi-stakeholder dialogue, concepts of power, transparency and trust, the importance of evidence, and political will and empowerment all appeared as important values. Following this first meeting, these key messages emerged and should be considered for multi-stakeholder meetings:
Evidence is one of the basic tools to gain trust, but it has to be used "neutrally." It seems evidence might be the driver engaging all different stakeholder groups;
Concepts of power and trust were perceived as the "soft" mechanisms "behind the scenes" and important drivers for stakeholder engagement;
Participants indicated transparency was a crucial concept. It supports evidence-based policy design, enables effective and efficient implementation, enhances trust and confidence amongst stakeholders;
Holistic and interdisciplinary approaches are essential, as well as increased cooperation and less competition between stakeholder groups.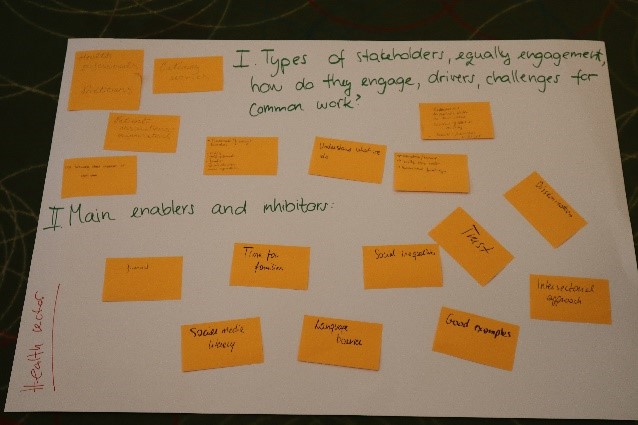 Given the variety of stakeholder groups represented, we plan to explore and identify promising means to engage all different stakeholder groups. For more information, visit www.stopchildobesity.eu