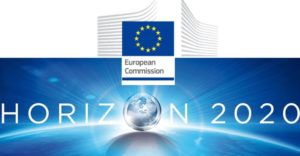 Horizon 2020 projects have an ambitious goal: "to ensure Europe produces world-class science, removes barriers to innovation and makes it easier for the public and private sectors to work together in delivering innovation." To ensure the proper dissemination of the different projects funded through the €80 billion investment, the European Commission commits to disseminate and exploit the results of the different projects in the widest and most accessible format. For this reason, on September 24, 2019, during the European R&I Days, the Horizon Results Platform will be launched!
The aim of the platform will be to provide projects in Horizon 2020 with a free, online space where they can advertise the results of their projects to different audiences. The Platform will encourage results to be linked to videos, testimonials and references.
Through the Pilot phase of the launch of the Platform, projects from Horizon 2020 will be encouraged to present their results in a visually attractive way (e.g. videos) as well as in a searchable format by sector, geography and keywords.
Stay on the lookout for more information regarding the Platform!